'Delicious Ambiguity': Prints and wire sculptures by Kristi Kuder, at the Waage Jan. 9-Feb. 28
Ambiguity is a frequent theme of Battle Lake artist Kristi Kuder's work, and her latest exhibition, opening January 9 at the Waage Gallery on M State's Fergus Falls campus, continues to explore that theme.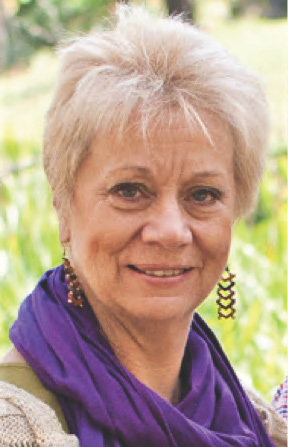 The exhibition is titled "Delicious Ambiguity," which Kuder explains was inspired by something the late comedian Gilda Radner once said: "I wanted a perfect ending. Now I've learned, the hard way, that some poems don't rhyme, and some stories don't have a clear beginning, middle and end. Life is about not knowing, having to change, taking the moment and making the best of it, without knowing what's going to happen next. Delicious ambiguity."
Primarily a print, fiber and wire artist, Kuder uses a variety of materials to express how ambiguity leaves an imprint on people's lives. For her wire sculptures, she treats wire mesh like fabric and wire like thread to stitch, knit and felt various forms – sometimes using eyebrow tweezers to deconstruct the wire mesh, thread by thread.
"Delicious Ambiguity" features several of Kuder's wire sculptures, along with some of her paintings, a dozen or so cyanotype prints, and a series of encaustic mono prints. The exhibition will remain on view until February 28.
"My interest as a maker focuses on the ambiguous aspects in our daily life," says Kuder. "In a world where boundaries are blurred, facts are distorted, and presence and absence intertwine, I'm compelled to dig into the emotional core of what this means."
"Most recently," she adds, "I've been viewing ambiguity through the lens of ambiguous loss; a grief that occurs when both the presence and absence of a loved one coexist. Conditions such as mental illness, immigration, war, divorce, Alzheimer's, and the pandemic are challenging to understand and have become ubiquitous and very relevant."
Kuder's works have been featured in over 50 solo and group exhibitions regionally, nationally, and internationally, and have been included in several publications, including Surface Design Journal, Southwest Journal and others. She has a bachelor's degree in art education from Minnesota State University in Moorhead and is an alumnus of the Women's Art Institute at St. Catherine University.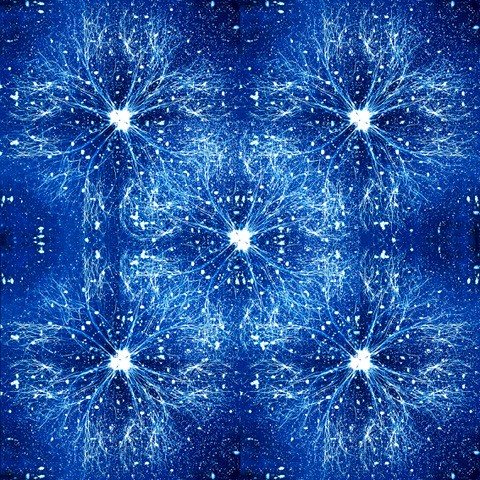 Full-time artist, she keeps her studio close to her Otter Tail Lake home. Kuder is known throughout the region for her artistic talents as well as her active involvement in local and statewide art organizations. Kuder is currently the Chair of the Art of the Lakes Board of Directors. She has also been a grant panelist for the Minnesota State Arts Board. In 2019, she was the featured artist at Minnesota State Fair Studio. For the past few years, Kuder has been leading art-making retreats as well as intensive workshops.
She is a Lake Region Arts Council McKnight Fellow, and a two-time recipient a Minnesota State Arts Board Artist Initiative grant.
Visit her website, kskuder.com, for more information on Kuder.
A reception with Kuder, an artist, will take place on Thursday January 26th from 1-3 p.m. at Legacy Hall on the M State Fergus Falls Campus. Free and open to all, it will be a shared reception with Ashley Kunz, the artist behind a separate exhibition that's also opening at the campus on January 9, in the Charles Beck Gallery.
Both the Charles Beck gallery and Waage gallery are open to the public free of charge, from 8 a.m. until 5 p.m. on Monday through Friday.