PPI forum, awards underscore print media values, challenges
MANILA, Philippines — The Philippine Press Institute (PPI), the national association of newspapers and online publications in the country, is finally resuming in-person events on April 24 and 25 after almost three years of online activities due to the pandemic.
In partnership with Nickel Asia Corp. (NAC), a longtime principal partner, PPI will hold its annual National Press Forum (NPF) at Citadines Bay City Manila, back-to-back with this year's Civic Journalism Community Press Awards.
For its 27th edition, the NPF will carry the theme "Midya at Pandemya: Taking Charge of Journalism Post-Pandemic." The awarding ceremony, meanwhile, may also be viewed via Facebook livestreaming on April 25.
Prior to these events, newspaper owners, publishers, journalists and media executives from PPI-member publications will meet on April 24 to elect the institute's next set of trustees and officers.
Leveraging
"We are going full blast with these annual events which PPI members have eagerly waited for. Now is the best time to check on each other and discuss issues and concerns that have greatly affected newspaper operations," said PPI executive director Ariel Sebellino.
The event is open to all interested parties, including educators, students, businessmen, diplomats, government officials and representatives from civil society organizations.
Duuya Bátar, McCain Global Leader 2022 from Mongolia will be the keynote speaker. Joining her are TV5's Ed Lingao, Rappler's Inday Espina-Varona, WIN/WAN-Ifra's Nini Cabaero, Daily Guardian's Francis Allan Angelo, PhilStar.com's Jonathan de Santos, and University of Santo Tomas professor Felipe Salvosa II.
The panelists will hold a discussion about the need for journalists to maintain good journalism while they utilize the power of digital technology and AI platforms.
PPI chair Rolando Estabillo stresses "the need for journalists to recalibrate and step up in the conduct of their work" as local print publications, especially the community papers, face growing challenges in the form of declining readership, disruptive technologies and general shifts in the consumer landscape.
Competitions
This year's events will also feature competitions for best regional booth and best exhibit of photos and stories on the pandemic.
The Civic Journalism Community Press Awards, which will be presented again, will honor outstanding community press works (daily or weekly circulations) in categories such as migration issues photojournalism and environment, business, economy, editorial pages, and editing.
The finalists in the daily category include Sun.Star Cebu and Sun.Star Davao. The finalists in the weekly category are Baguio Chronicle and Mindanao Observer. The finalists also include Metro Post, The Mindanao Cross and The Mindanao Cross.
The Asian Institute of Journalism and Communication manages the awards program.
This year's events are also being supported in part by the International Labour Organization, Kusog Bikolandia, SM Investments, Unilab, San Miguel Corp., SM Prime, and Citadines Bay City Manila.
RELATED ARTICLES
Journalism during the COVID-19
Justice Leonen: Trust journalism, science amid rise of 'reckless' posts
Journalism under siege – Years of dangerous writing
INQUIRER.net is interested in hearing from you! Help us to improve by taking part in our reader surveys. Answer the questions by clicking on the image.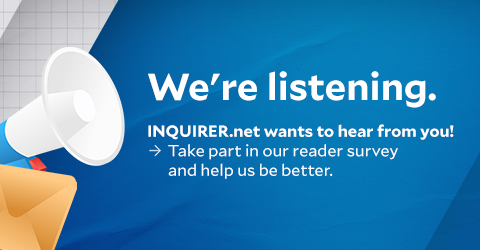 Click Next to Continue.
Subscribe to INQUIRER PLUS to get access to The Philippine Daily Inquirer & other 70+ titles, share up to 5 gadgets, listen to the news, download as early as 4am & share articles on social media. Call 8966000.
Contact us for feedback, complaints or inquiries.