Stock Market | FinancialContent Business Page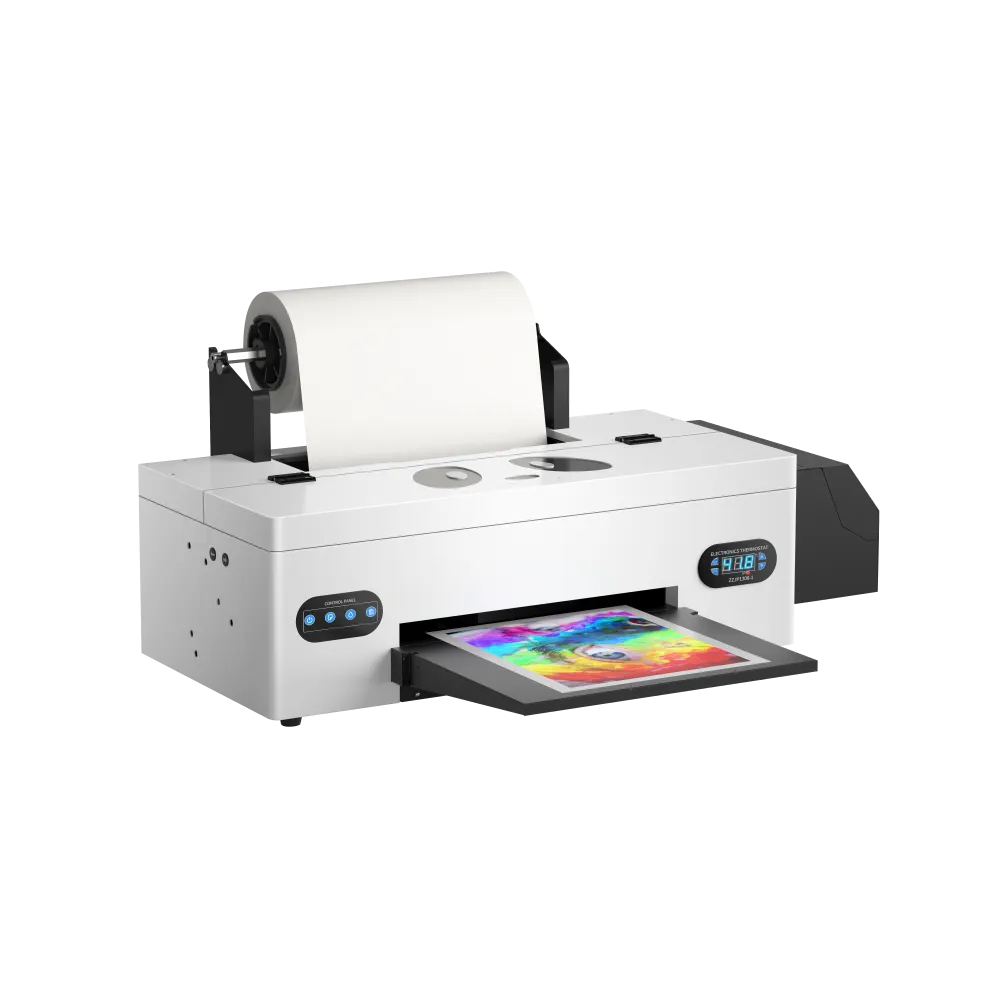 Procolored Inc.'s L1800 A3 printer makes it easy for entrepreneurs to print t-shirts at home.
Procolored Inc., a top brand in the DTF Printer market, offers the advanced L1800 A3 printer for home t-shirt printing businesses.
There has never been a more opportune time to launch a home-based t-shirt business. With the growing demand for personalized clothing and the popularity of online marketplaces. Procolored understands the need for a printing solution that is affordable and can produce exceptional results. The Procolored DTF system meets that need.
"The L1800 A3 is the perfect t-shirt printer to run your home t-shirt printing business," says the spokesperson for Procolored. "Get professional quality cloth printing at an affordable price with our innovative printer. The key to success for a startup is low cost and high quality. Our reliable printing machine produces high-quality tee-shirts that meet flexible and varying needs, including vibrant full-color designs and sparkling patterns. This grants you a significant edge in the market, while also transforming satisfied customers into loyal enthusiasts who keep coming back for more."
According to the spokesperson, the DTF printer is one of the must-have tools for t-shirt printing, especially for small batch orders. Quick printing is possible with the quick process.
Procolored's A3 DTF printer is one of the best sellers in the market. It has several advantages. The printer has a very low learning curve. Procolored DTF printers are easy to use and anyone can quickly learn how to print DTF. Roller Feeders and Fully Upgraded features reduce the paper jam problem, which is a common issue with traditional printers. The White Ink Mixing and Circulation features help reduce print head clogs. They also improve the print heads' lifespan. The Preheating and Adjustable Temperature features help to heat the printed ink. The ink is prevented from spreading or flowing, and the design remains intact. The film adsorption feature and ink collection ensure that the printing process goes smoothly. 
The printer is user-friendly and does not require pretreatment. One-pass prints are perfect for those starting their own t-shirt business, Etsy sellers or home printing.
Procolored DTF offers unmatched versatility. Users can print full-color, high-quality designs on a variety of fabrics including cotton, polyester and blends. This allows for endless design possibilities, allowing you to create unique and eye-catching designs on t-shirts that will stand out amongst the crowd. 
Procolored also offers UV printers and DTG printers for quality printing outcomes on acrylic, wood, metal, ceramics, and fabrics. Visit www.procolored.com for more information.
What Pr?The oColored Inc.
Procolored, a leader in cutting-edge solutions for printing, is known for its expertise. Direct-to-Film (DTF), or direct-to-film printing systems. Procolored focuses on providing innovative and easy-to-use printing solutions to empower home-based business owners and small businesses. These solutions deliver outstanding results. The company's goal is to help individuals transform their creative ideas into profitable businesses through high-quality print technology and comprehensive customer support. The company's DTF machine has secured its position as an industry leader. As the choice of numerous small business owners, these advanced machines have become popular. DTF The following are some examples of roller Printers They are rewarded for their outstanding performance.
Media Contact
Name of the Company: Procolored Inc.
Contact Person: David
Email: Send Email
Country: United States
Website: www.procolored.com