Peczuh Printing Appoints Print Industry Veteran to Chief Operating Officer
Reaffirms its commitment to technology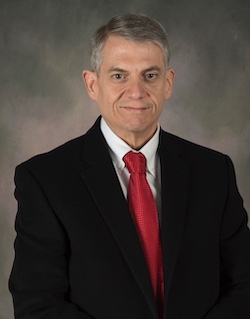 Frank Peczuh Jr. is the President and CEO at Peczuh Printing. Today, Paul Lynaugh was appointed to the post of COO. In this role Paul will lead Operations and Sales to continue Peczuh's legacy of providing a high level of service to existing clients while pursuing new clients and expanding into to new markets. Careful scrutiny of the company's supply chain, consisting of numerous substrates, inks, and other materials has led to extensive investment in procurement staffing, software systems, and best practices to ensure customer success.
Peczuh, Jr commented, "Paul's background as a supplier to digital, litho, and flexo print operations aligns with our goal of deploying technology, people, and materials that are a step ahead of our customers' needs. He has a wealth of print industry experience, deep knowledge of print production methods, and, most importantly, a mindset that looks at our businesses from a customer's perspective."
Peczuh Printing started in 1962 in Price, Utah and has grown to a $30 million, 145-employee business with three production facilities (Price, Lindon and Salt Lake City). Peczuh has an impressive lineup of equipment and capabilities to serve a diversified mix of clients. It boasts three Komori Lithrone40-qualified operations. sheetfed presses: a 10-color perfector, a six-color UV press, and a six-color with aqueous coater. Digital output capabilities include a Fujifilm J Press 750S sheetfed inkjet press, four Konica-Minolta color and monochrome printers and a Fujifilm Acuity and Acuity Prime wide format flatbed printers. Lynaugh spent a long, successful career with Fujifilm Graphics Division where he held many leadership positions, including the last as Vice President of Sales and Marketing for Latin American Markets.
"The equipment is impressive. More impressive are the people," commented Lynaugh. "When you select Peczuh, you are partnering with a team of problem solvers and innovators who are dedicated to provide the most productive print process from receipt of a digital file to delivery of the highest quality finished print job. I see Peczuh as a high-tech company, where 'print' just happens to be the deliverable. We want to be an unbreakable link in our customers' supply chain."
Peczuh has managed to do what is often difficult with rapid growth: maintain a high level of customer service. "My father established Peczuh Printing back in 1962; he taught us to listen to our customers. He said to let clients dictate what we should become and how we should do it," Pezcuh Jr. notes. This philosophy has helped Pezcuh Printing grow beyond just commercial printing. They also offer packaging, direct mailing, fulfillment, and web-to-print services.
Peczuh Jr commented further saying, "We understand that there a lot of moving pieces in communications these days. Many times, it's a mix of print elements, and we strive to deliver everything the client needs. This is not a fixed target. We want to engage intensely and constantly with our customers and move forward together to ensure mutual success."